FESARTA Partners with Forensic Investigator to Combat Transport Crime
Monday, 18th November 2019
FESARTA has partnered with Wimpie Nel an ex Captain in the South African Police who specializes in Truck hijacking, cargo theft and diesel investigations.
Over the past 12 months the transport industry especially in KZN has been volatile and at times unpredicted. From trucks that were attacked at Mooirivier and at various other areas in KZN to congestion in Maydon Wharf and Bayhead in Durban.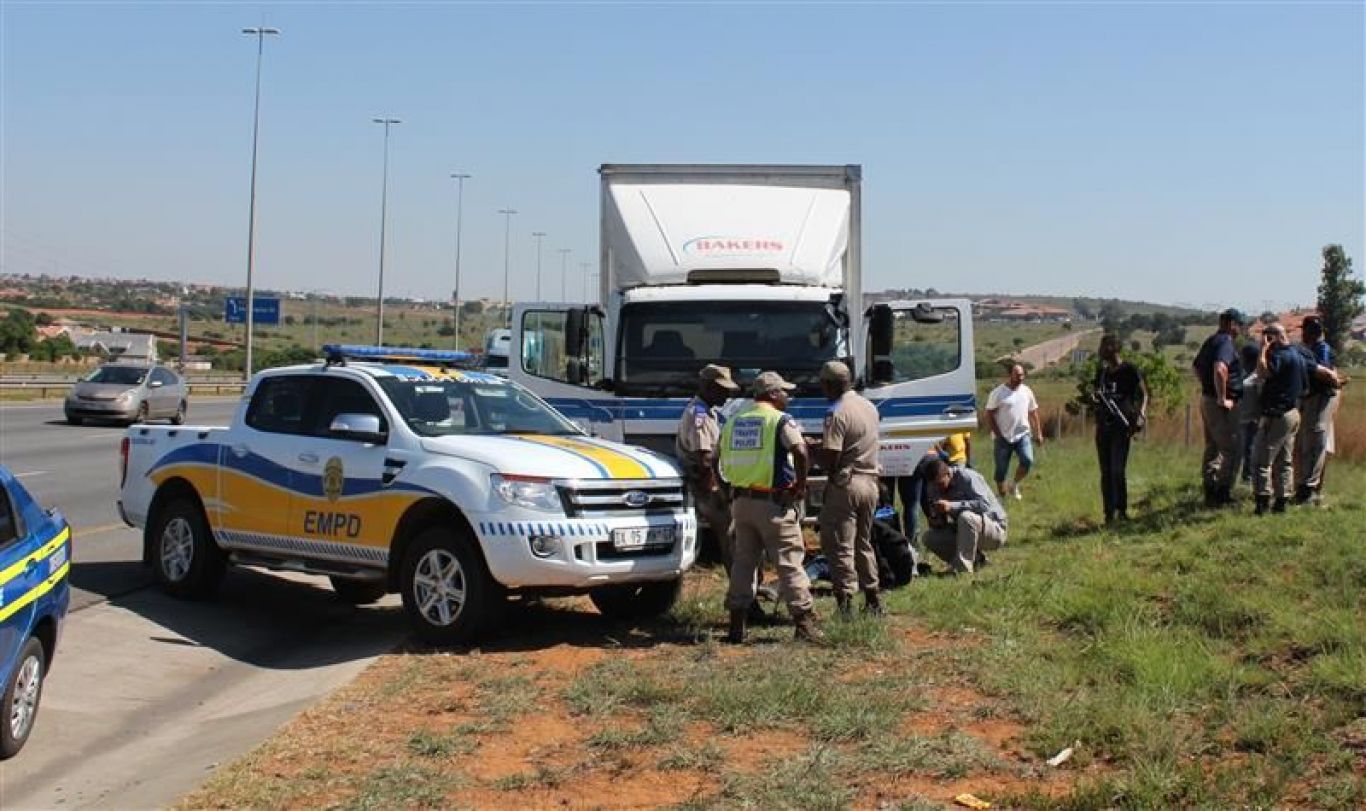 BOGUS TRUCKS:
Just the past year there have been numerous cases where bogus trucks collected containers and/or cargo in Durban. Wimpie Nel infiltrated a transport syndicate and established the following – transporters normally want to be in a position to have loads to and from a certain point i.e. return loads. That is the ideal scenario as the industry has very small profit margins and transporters only make profit from return loads.
In order to succeed in this scenario, the transporters must first off, all know about a certain load that is possible to be collected and delivered and the client must know of a certain transporter that can transport a that load. This is where the brokers come. The brokers normally act within a communication medium that include email groups and What's App groups. The brokers will invite transports to join a specific group and in order to get loads from the broker the transporters must normally supply their company documentation, identification, GIT documentation and logbooks.
In a perfect world this system is very effective. However, there are some dubious brokers that sell these company profiles to crime syndicates. The syndicate will then clone the truck of the stolen profile by using a similar truck and the registration number of the truck in the stolen profile. They will then only change the cell phone number of the company owner and they will then place the fake profile with other brokers. When those brokers profile post a load the fake truck owner will accept the load and the moment the load is collected the load is at risk of being stolen. This scenario can be avoided when transporters place loads with secondary subcontractors by doing a risk analysis on the Trucking Company, the driver and the truck that will be used. In most cases the real transporter will not be aware that his truck was cloned.
INSURANCE CLAIM REPUDIATION MEASURES
Being a haulage company owner is not an easy feat. With the recent severe rains experienced across South Africa and all the protest actions, coupled with fuel price increases and e-tolls, an unstable Rand, fraying road network infrastructure and a continuously escalating risk of hijacking, there is no denying the heavy haulage industry in South Africa is faced with many challenges. Being exposed to so many risks and pressures, many of which are out of one's control, it is imperative that fleet owners effectively manage their risks, including making sure they are adequately insured. There are a few aspects that can lead to repudiation of claims, but it all depends of the specific insurer and the policy each contractor has in place.
Ensure that the driver especially if he is a foreign driver has the necessary experience and ability to drive a specific truck. Driver fatigue contributes to a large percentage of heavy haulage related accidents. It's imperative that fleet operators comply with legislation and closely monitor the time drivers spend behind the steering wheel of heavy commercial vehicles and that truck drivers rest sufficiently during travel.
Ensure that the driver's licence and Public Drivers Permit/Defensive Driving Permit is legit and valid.
Ensure that the drivers do not drive the truck while under the influence of drugs or alcohol.
Ensure that the truck is serviced regularly and roadworthy at all time.
Beware of drivers who jump from transporter to transporter for employment as they basically sell loads and make fake hijacking claims. Vet all new drivers by verifying work history and previous claims where the river might have been involved.
The key is not to place the insurer intentionally at risk and the transporter has a duty to make sure that all means necessary were taken to honuor the policy conditions.
We can assist transporters with local and foreign driver licence verification, an employment history and with Police clearance certificates.
ANTI HIJACK MEASURES
Lastly from an insurance claim recovery perspective we need to be in a position to have an early indication that something is wrong with your truck or load. The following aspects might not stop a truck from being hijacked but it could assist in the recovery of the truck and cargo.
Panic button in the truck that must be used in case of a potential hijacking.
CCTV inside the truck and a dash cam facing the road and the diesel tank as well as the back of the trailer.
Flag your route with the tracking company so that you truck is monitored the whole way from point of collection to point of delivery.
Install a notification device for when the trailer is unhitched from the truck.
Tracking unit installed on the trailer.
Tracking units installed in the cargo.
Make sure that the tracking company has the means to monitor trucks at all times.
Recording devices installed in the truck.
Escort vehicles when you travel with high value cargo.
Place expensive cargo that can be looted in containers and turn the container around facing the truck so that the doors cannot be opened.
Keep a clear colour photo of each driver's id document, passport and driving licence at hand when a truck goes missing so that the driver's info could be circulated.
Take a photo of each truck and trailer and container that were collected so that it could be circulated when a truck goes missing.
When necessary get photos and identification marks of the cargo so that it can be circulated the moment the truck gets hijacked.
We can assist transporters with risk assessments on certain routes and on their vehicles so that each vehicle has a cost-effective tracking and monitoring system installed. We can also assist with SAPS docket registration and monitoring of existing criminal cases as well as the circulation of stolen trucks, trailers and cargo.